Abramovich arrived in Istanbul before the talks between Russia and Ukraine. Earlier, interlocutors of The Financial Times reported on the symptoms of poisoning in him and two other participants in the negotiations in early March – redness of the eyes, peeling of the face and hands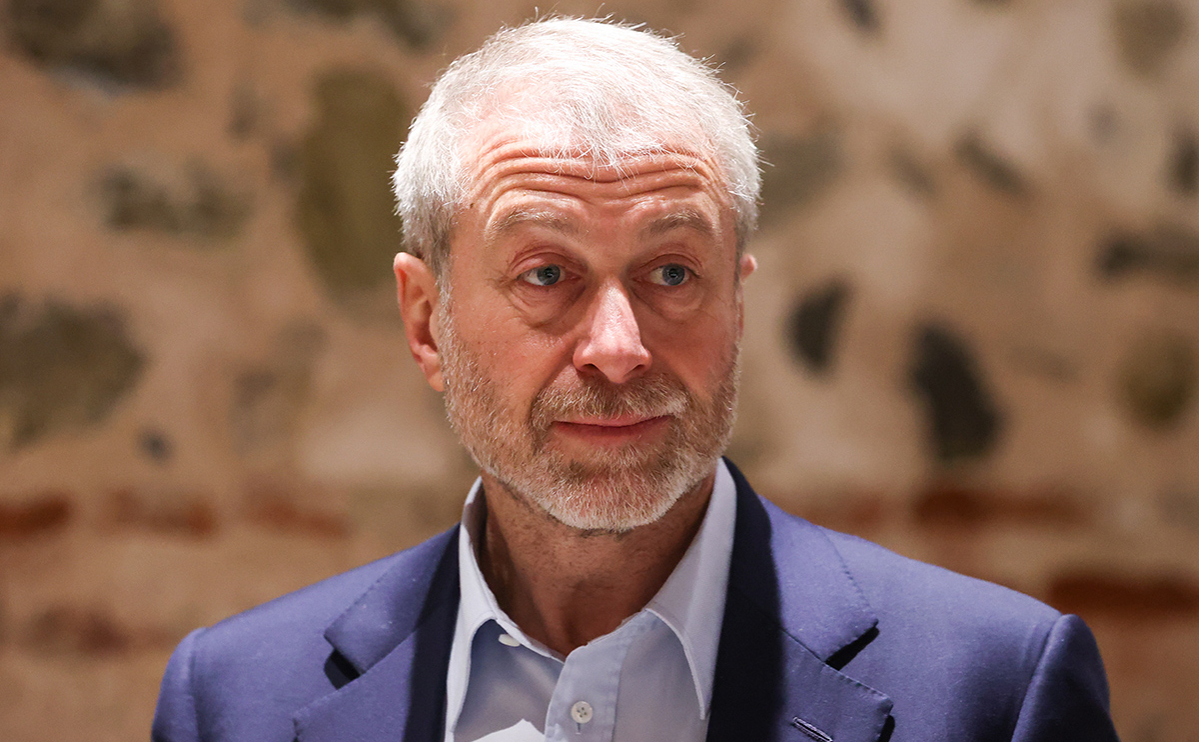 Roman Abramovich
Businessman Roman Abramovich is in Istanbul, where talks between Russia and Ukraine are scheduled for March 29, TASS and the Turkish edition of Bloomberg HT reported. RBC sent a request to the representative of the businessman.
Before the start of negotiations, Abramovich spoke with Turkish President Recep Tayyip Erdogan at the Dolmabahce Palace, where the delegations will meet, RIA Novosti correspondent reports. Turkish Foreign Minister Mevlut Cavosoglu was next to them.
The start of negotiations between the delegations of Moscow and Kyiv on the settlement of the crisis is scheduled for 10:00 Moscow time. The Kremlin used to say that the businessman took part in the negotiations of the parties "at the initial stage." Abramovich's involvement in the talks was approved by Russian President Vladimir Putin, sources told The Financial Times.
At the end of March, The Wall Street Journal reported on the symptoms of poisoning found in Abramovich and two other people who took part in the negotiations in early March. They complained of redness of the eyes, peeling of the skin on the hands and face, as well as constant and painful tearing. A source close to Abramovich told the BBC that the businessman had already recovered and continued to take part in the negotiations.
The businessman visited Kyiv and Lvov after the start of the Russian military special operation, the WSJ interlocutors told, adding that he had personal meeting with Ukrainian President Volodymyr Zelensky. The presidential representative specified that Zelensky had no such symptoms.
Abramovich gave Putin a note from Zelenskiy outlining Kyiv's terms on the peace deal, The Times reported. He then returned from Moscow to Istanbul, where he contacted Ukrainian MP Rustem Umerov, the newspaper reported.
Representatives of Russia and Ukraine have held several meetings in Belarus since the end of February, discussing ways to resolve the crisis. The conversation then continued via video link. Among the Russian requirements— non-accession of Ukraine to NATO, recognition of Russia's sovereignty over the Crimea and the independence of the LNR and the DNR. Ukraine insists on providing it with security guarantees and the withdrawal of Russian troops.
Zelensky said that the conversation is moving "step by step" forward despite his "complicated, sometimes scandalous" character. He expressed readiness for a compromise with Moscow on the issues of Crimea and the DPR with the LPR. The parties can conclude a compromise despite the presence of "fundamental contradictions", admitted a member of the Ukrainian delegation Mikhail Podolyak.
The head of the Russian delegation, Vladimir Medinsky, spoke in mid-March about the maximum convergence of the positions of the parties on the issue of Ukraine's non-entry into NATO and its neutral status. The nuances of security guarantees for Ukraine "in addition to those available in the event of refusal to join the NATO bloc" remain unresolved. A week later, Medinsky said that on key topics, Moscow and Kyiv are actually "marking time", while on secondary points the parties are drawing closer.
Subscribe to RuTube RBC Live broadcasts, videos and recordings of programs on our RuTube channel