Great problems arise in Europe due to the influx of many immigrants from Ukraine
More than five million Ukrainians were forced to leave their country and move to Europe. Experts say the Old World is facing a migrant crisis unlike anything seen since World War II. Despite the widespread enthusiasm for accepting refugees that reigned at first, it is becoming more and more obvious that the influx of huge masses of the population into the European expanses gives rise to huge problems that both Ukrainians themselves and the people who receive them suffer from.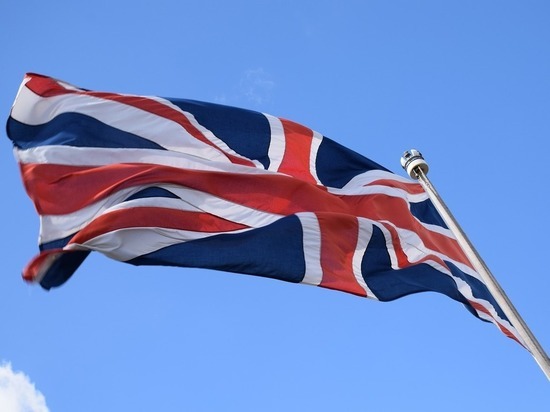 Photo: pixabay.com
Good intentions, colliding with real life, sometimes give rise to very unpleasant cases for Ukrainian refugees and their European hosts.
The British edition of Metro, for example, tells a story about how an officer of the Royal Navy, who sheltered a family of nine refugees from Ukraine, decided to refuse them a home. Now the unfortunate do not know where they will live after they were asked to leave the house.
Ukrainian immigrants Maxim and his wife Olga say they don't know why they were told to vacate the two-bedroom bungalow they were staying in Fairham, Hampshire.
The house was offered to them by 40-year-old Royal Navy officer Dudley Malster, who lives next door. According to the Daily Mail, his father-in-law left his family a bungalow after his death last year. The Ukrainian family was offered to stay there under the state resettlement program.
Maksim said his hosts were very hospitable when they arrived in Britain after two months of mooching around in hostels in Poland, and Maltster's wife Kelly met them at the airport. But it wasn't long before the hosts lost their cordiality towards their new neighbors, and then the Hampshire County Council ordered the Ukrainian family to leave the house.
In mid-June, they received a letter from the landlord's lawyer saying they had to move out within a month. Refugees have had their internet cut off and are now raising funds to try to cover their private rental deposit.
The evicted family is in touch with the local council, but they fear they might end up in a hotel or forced to transfer their children to another school, which will lead to more problems.
"I contacted five local real estate agents, and when I told them that we were a family of nine from Ukraine, they simply answered no and hung up," Maxim says. "I just want stability and a normal life for my family."
The head of the family says they are confused and worried, adding: "Of course we are a little angry, but also very upset that they could do. Kelly and her husband were very welcoming and made us feel like this was the place we could stay."
Maxim and Olga have five children aged from one to seven years. One of their children has autism as well as a genetic disorder, which means he must follow a tightly controlled diet and needs a lot of care. The family also fled Ukraine, along with Olga and Maxim's mothers, one of whom needed "permanent care".
Olga says that before arriving in the UK, her family traveled through Ukraine for nine days to get to the Polish border. After that, they spent a long time in Poland on the border with Ukraine in a small village in temporary housing for refugees.
"When our host invited us to come to the UK, it was not easy for us to make the decision to move so far, because having escaped from Ukraine, we were left without money and savings," the woman told the world. "Unfortunately, the family that provided us with housing under the "Houses for Ukrainians" scheme changed their mind and informed us that we should leave the housing as soon as possible.
* * *
The Ukrainian family, abandoned by a British naval officer, is not the only one who suffered as a result of conflicts with the owners, who initially provided a roof over their heads.
In June, Sky News reported that hundreds of Ukrainian refugees were left homeless in England, and many other families were at risk of becoming homeless.
"The vast majority of people settle down well, but in the minority of cases where the relationship of the family or sponsor is broken, local councils are obliged to ensure that families are not left without a roof over their heads," a British government spokesman commented on the situation. – Councils also have access to a service to find a new sponsor under the "Houses for Ukraine" scheme.
British MP Lisa Nandy calls it "extremely shameful" that families of Ukrainian refugees found themselves homeless in the UK: "The British have shown amazing generosity in providing their thousands to provide the care and shelter in which these people – many of whom were families with small children. children—needed and deserved in such dire circumstances. But the government has failed miserably in its role. Ministers were warned of the risk of refugees becoming homeless the day they launched the sponsorship scheme, but they are more interested in performing in TV studios than doing their job of protecting vulnerable people. The government should urgently develop a plan to support councils in finding safe homes for these families."
For his part, the British refugee minister said hundreds of homeless Ukrainian families are not an "insurmountable problem" in the government's response to the crisis.
Official figures released recently showed that 660 Households from Ukraine needed help from local authorities in England to avoid being left homeless.
Refugee Minister Lord Harrington told MPs from the Improvement, Housing and Communities Committee that the numbers are currently "negligible ", but he is monitoring the situation.
"Homeless, I'm really thinking about it because it's a trickle at the moment, it's being sorted out at the moment, but it's my moral and responsible job to make sure people are treated properly," said Lord Harrington.
He later added: "It's not the biggest problem at the moment, but it could be. In terms of costs, I think we should treat this the same way we would treat any other form of homelessness. I'm more concerned about the quality of accommodation for people moving into houses."
Lord Harrington said that since the conflict began in Ukraine, the British government has taken in about 80,000 Ukrainians, and every week between 5,000 and 7,000 refugees arrive in the country.
* * *
Not only Ukrainian families who have ended up in the UK are at risk of being left homeless, but also those who are looking for shelter on the European continent. Not so long ago it was reported that Ukrainian refugees in Brussels are required to leave their previously provided housing, because the owners no longer want them to be there. This is motivated, for example, by the fact that the hospitable Belgians want to go on a summer vacation, but do not want people from Ukraine who are unfamiliar to them to stay at home. Accordingly, guests are "asked" to leave their accommodation – as a result, some of the refugees have to spend the night at the Midi station in the center of the Belgian capital.
Belgian landlords also do not want to rent apartments to immigrants from Ukraine, since the status of temporary protection granted to them expires in March next year. And typical Belgian rental contracts often stretch for several (three, six or nine) years.
And in general, hardly many of the Belgian hosts expected that they would accept Ukrainian refugee families for so long, for some it is just expensive. According to city officials, the majority of Brussels residents spend about 50 percent of their monthly income on rent alone.
As a result, volunteers across Belgium have to struggle to find housing for Ukrainians so that they do not end up on the street. Local authorities will study ways to solve the housing problem. For example, they are exploring the possibility of converting office space into collective housing for refugees.
Faced with the need to leave the housing provided by the European hosts and those refugees who hoped to find shelter in Spain. In June, it was reported that immigrants from Ukraine, located in coastal towns, are urged to leave the resort areas in order to make room for tourists: after all, the summer vacation season has come. Especially since the prices of holiday apartments have skyrocketed since the end of the coronavirus pandemic.
As a result, refugees are being told by their property owners to look for a new place to live for the summer.
* * *
A roof over your head is perhaps the biggest problem Ukrainian refugees have to face in Europe. But there are other problems as well. For example, the language barrier.
Inundated with statements, language schools and community groups called on the British government to increase funding for free English classes for Ukrainian refugees.
Demand for English courses has especially grown in recent weeks, as thousands of newly arrived refugees from Ukraine are trying to start a new life in the UK. At the same time, many of them cannot attend classes due to the lack of childcare in most classes. During most volunteer-led classes in the evenings and on weekends, life is especially difficult for mothers who have no one to leave their children with while studying.
WEA, the largest adult education charity in England and Scotland, is seeing a significant increase in demand for English language courses, which they expect to "grow more and more". But they had to use existing government funding to support Ukrainian refugees because they didn't receive any new funding, writes The Guardian.
According to the lack of funds and funding, volunteer organizations are "bridging the gap" , attracting untrained teachers.
In Sheffield, Hailey Nelson, director of Learn for Life Enterprise, which provides a total of 30 in-person and online English classes a week to about 75 Ukrainians, said they are also seeing huge demand. "People sign up for us from London, Wales and other parts of South Yorkshire," she says. "They can't find classes in their area, so they come to our classes. And we have women and young children taking courses online because they cannot provide childcare."
Language course providers want to run more classes, but first they need to recruit more volunteer teachers. "You need to provide class and funding, because we don't get funding for this," says Hayley Nelson. "We are doing this simply because we believe they should be able to learn English when they arrive." Calling on the government to "catch up," she said funding needs to be flexible.
However, not only Ukrainian refugees who ended up in a foreign land face difficulties, but also the host countries. Unemployment rose unexpectedly in Germany, breaking 15 consecutive months of declines as refugees from Ukraine joined the ranks of job seekers, Bloomberg reports. Unemployment jumped by 133 thousand in June, which raised its level to 5.3% – the highest level since November.
"The labor market as a whole continues to be stable," Detlef Scheele, head of the Federal Labor Agency, said recently. . "This increase is due to the fact that Ukrainian refugees are now registered at employment centers and therefore visible in labor market statistics."
The European Central Bank forecast this month that refugees fleeing the conflict in Ukraine could eventually increase the active workforce in the euro area by 1.3 million people. However, the researchers explained that the region's rapidly aging population and staff shortages could make it easier for Ukrainian refugees to integrate into Europe's workforce.
While Germany's labor force remains in demand, the overall momentum is suffering from soaring prices and supply bottlenecks, exacerbated by events in Ukraine. Restoring services from the lockdown has helped, but recent business surveys show activity across the board is declining.
As a result, job growth is also starting to slow, as a S&P Global indicator showed firms are overpricing their staffing needs against a bleak outlook. Meanwhile, the German Bundesbank said in its latest monthly report that employers in many industries are still struggling to find qualified workers, but noted that employment growth is slowing down.