Ankara's talks with Finland and Sweden on their entry into NATO are going in the right direction, Croatian Foreign Minister Gordan Grlich-Radman said. Turkey objects to the entry of these northern European countries into the alliance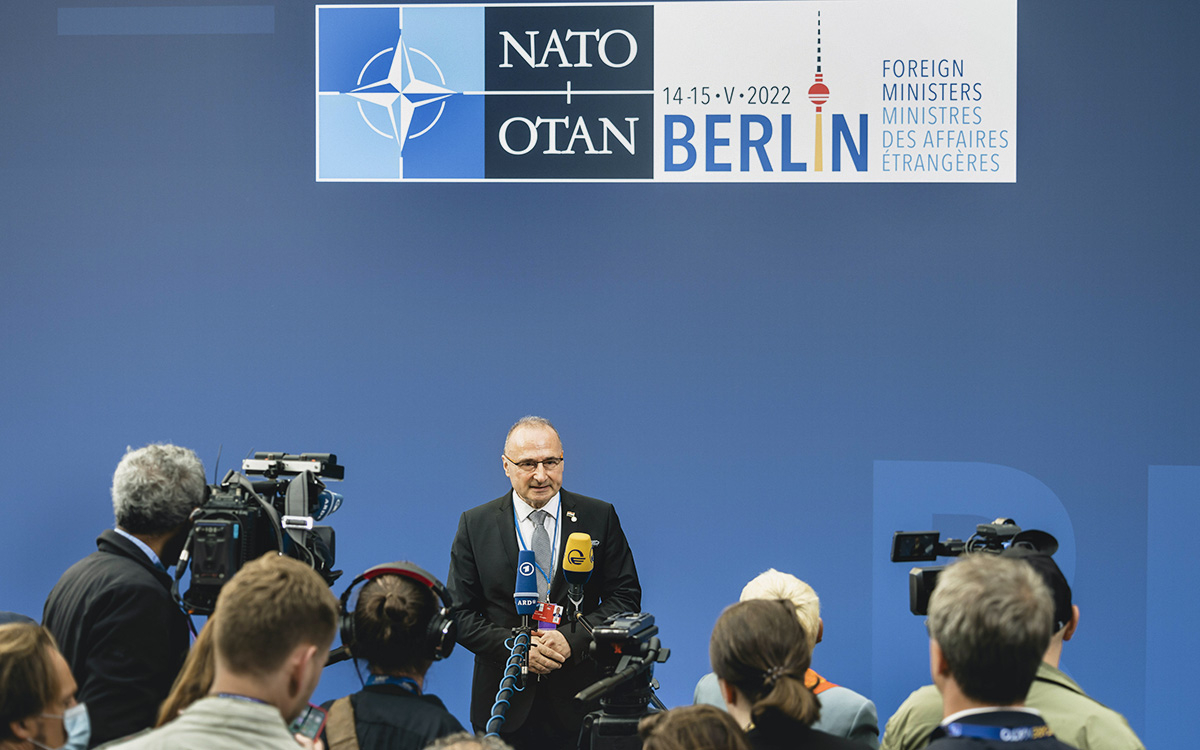 Gordan Grlich-Radman
Negotiations between Turkey, Finland and Sweden over Ankara's concern about their desire to join NATO are moving in the right direction, Croatian Foreign and European Affairs Minister Gordan Grlich-Radman said, quoted by Reuters.
"And we hope that today we will have a good result to demonstrate solidarity and speak with one voice,— Grlich-Radman told reporters at a meeting of NATO foreign ministers in Berlin.
Earlier, the Hungarian minister expressed hope that the meeting would resolve all Turkey's doubts about the membership of these northern European countries in the North Atlantic Alliance. According to him, he hopes that the NATO countries will be able to reach an agreement on this issue. At the same time, Croatian President Zoran Milanovic threatened to veto Finland and Sweden joining NATO. Grlic-Radman does not agree with the position of the head of state.
Turkey objects to the entry of Finland and Sweden into NATO. The President of the Republic, Recep Tayyip Erdogan, called these countries "a guest house for terrorist organizations": members of the Kurdistan Workers' Party banned in the country, according to him, live in Sweden, the Netherlands and even participate in parliament. "We can't look at it positively," — he noted. Later, the official representative of the Turkish leader, Ibrahim Kalin, explained that Ankara "does not close the doors"; for Sweden and Finland in NATO, but wants negotiations with the Nordic countries.
On May 12, Finnish President Sauli Niinistö and Prime Minister Sanna Marin issued a statement that the country should immediately apply to join NATO. On the same day, the newspaper Expressen reported on Sweden's plans to do so on Monday 16 May. The next day, Niinistö is scheduled to visit the neighboring country, during which he will hold talks with Swedish Prime Minister Magdalena Andersson. Edition Helsingin Sanomat wrote that the countries plan to apply to NATO at the same time. The day before, Finnish Foreign Minister Pekka Haavisto said that Helsinki was going to apply to NATO on Wednesday, May 18.
Finland's refusal of neutrality and its entry into the bloc would be a mistake, since there are no threats to Helsinki's security, the president said Russian Vladimir Putin during a telephone conversation with a Finnish colleague.
Read on RBC Pro Pro SMS is no longer affordable: how sanctions have changed mobile mailings in Russia 6 days per week. How to open a business in China Instructions Pro Pick up IKEA customers: how advertising campaigns worked after February 24 How to build communications for the rest Instructions Pro "Uncle Vanya", you're wrong: how brands use the topic of sanctions in marketing Articles Pro Risks of layoffs: how not to fall into the trap on our RuTube channel