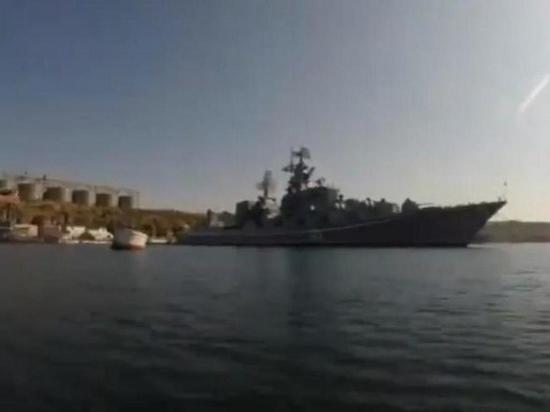 According to the Ministry of Defense of the Russian Federation, due to a fire on the Moskva missile cruiser, the ammunition detonation occurred, the flagship of the Black Sea Fleet received serious damage.
At the moment, the entire crew has been evacuated from the damaged vessel, the causes of the fire are being established, stressed in the Russian military department.
Moskva is a Russian guards missile cruiser, the lead ship of project 1164 "Atlant". It is part of the 30th division of surface ships of the Black Sea Fleet of the Russian Navy.
It was this cruiser that took part in the operation on Snake Island, which is located near the sea border between Ukraine and Romania. On February 24, the State Border Service of Ukraine announced that it had lost control over this island.
According to unconfirmed reports circulated by the Ukrainian media, a Neptune missile hit the Russian cruiser, after which the ship caught fire. Telegram channels also write that as a result of a fire and an explosion, the cruiser capsized to the port side.