The businessman has shown who really parasitizes on Russia
In an unsuccessful attempt to regain at least some attention, the fugitive opposition seems to be losing the last remnants of logic. Lyubov Sobol tried to "hit" businessman Oleg Deripaska with completely insane accusations and, as expected, ran into an answer. Deripaska addressed her in his Telegram channel, showing once again that it is all this shobla that escaped the cordon that are the real enemies of Russia.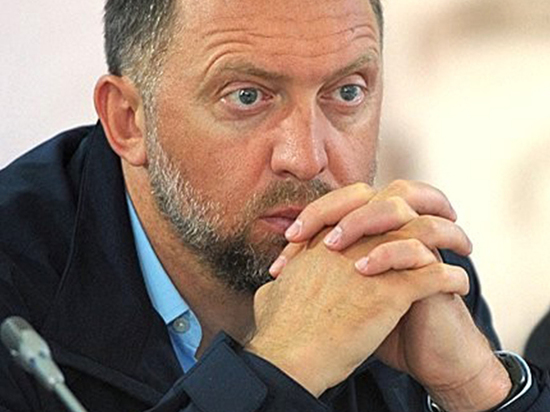 Photo: kremlin.ru
"The intelligence of the speaker is most certainly tested by the meaning of the words he utters. Meaning is immeasurably more important than intonation. So in your appeal to me, everything that you supposedly know is thrown into a heap, indiscriminately. "Verbal and semantic vinaigrette" – this is how they call the manner of dumping everything in one heap in front of the listener/viewer, "Deripaska quite rightly notes.
And the meaning, or rather its absence in Sobol, is that Deripaska is to blame for … regular tax payments to the Russian treasury!
In his response, the businessman emphasizes: "This sounds like an accusation to you. And my beliefs just come from the unconditional normality of this! Indeed, paying taxes, and even more so for one of the country's most successful entrepreneurs, is an absolute norm. Especially if it continually invests in the development of entire regions. "How many hospitals, schools, parks, roads have been built from my taxes over the past 30 years, how many people have benefited from this!" Deripaska emphasizes. And he remarks: "You don't understand. You belong to that noisy Moscow minority who live on grants, donations, gifts, handouts and kickbacks for raids on businessmen, not bothering with their contribution to the budget tax revenues of the city of Moscow or the country. Your credo is budget parasitism. You use all public goods in three throats, but not a penny either to people or to the treasury!
This is where the main difference lies. Businessman Deripaska, who built, one might say, an industrial empire and provided thousands of people with jobs, considers the well-being of the country to be the main thing. But for the oppositionist Sobol, something completely different is important – let Russia collapse, if only to seize power.
Deripaska, by the way, in his answer, indicated this very clearly: "Lyuba Sobol, a representative of a bankrupt political direction, I tell you responsibly : you have no political future in Russia. Never. Because our country and our people need not only lasting peace and security, but also industry and a strong sovereign financial system. Your fears are justified – parasites like you, in this future Free Russia, will not be able to break through to power or, as you often say, to the trough, no matter how hard you try.
Today we are like never before , we need stability and financial stability of the Russian industry. And, thanks to entrepreneurs like Deripaska, this is quite possible. By the way, there are no doubts about the future of Lyuba and Co either. Those who have been slandering society for decades, spoiling the country and poisoning the people with lies will disappear into obscurity, and there will be no trace left.