The European Union agreed to extend the economic sanctions against Russia imposed over Ukraine The sanctions were first imposed in 2014 due to the situation in Ukraine and affect the financial, energy and defense sectors of the economy. The EU also called on Russia to implement the Minsk agreements and reduce escalation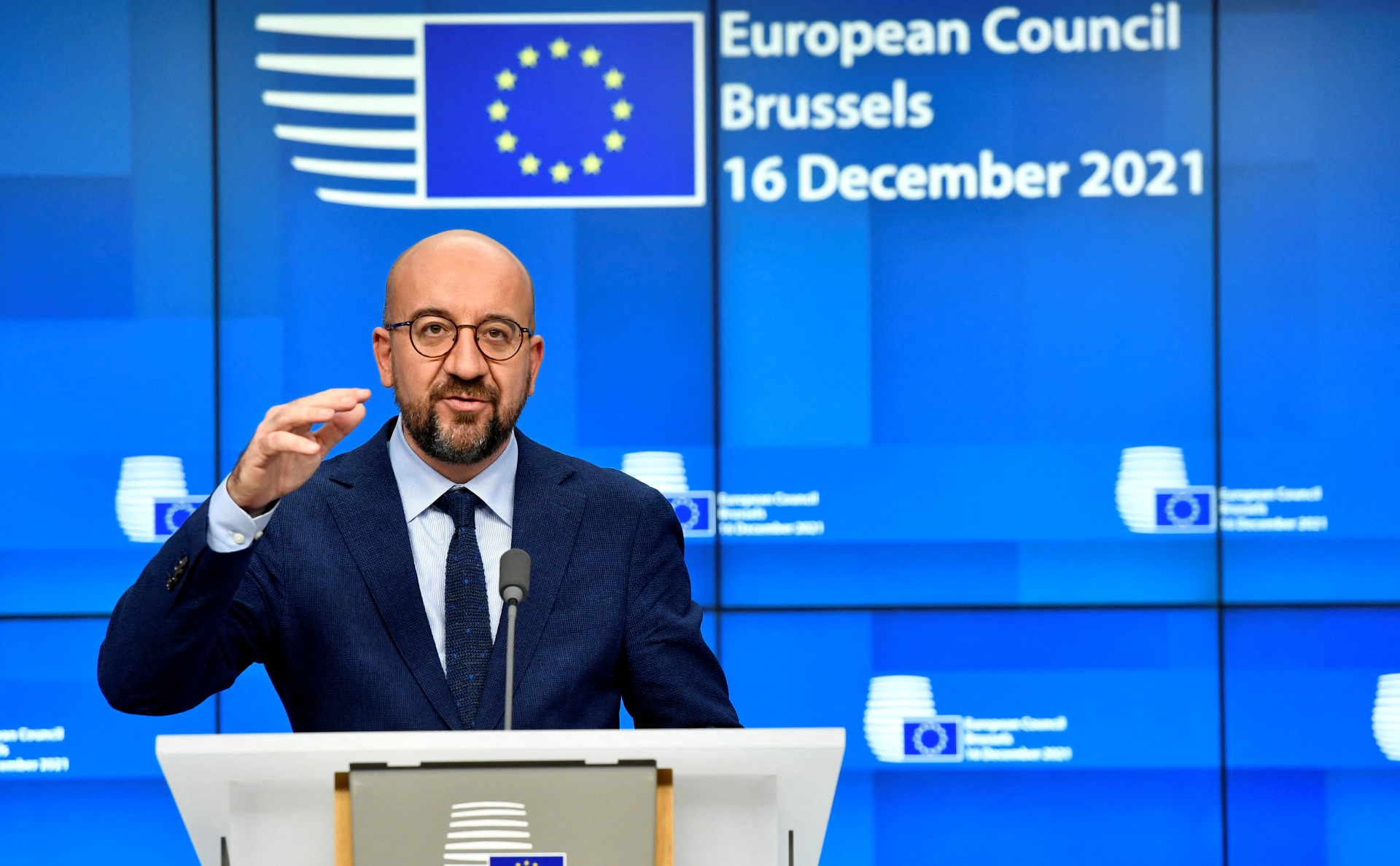 Charles Michel
The European Union has unanimously decided to extend the economic sanctions against Russia imposed due to the situation in Ukraine, European Council President Charles Michel said on Twitter.
" We call on Russia to fulfill its part of the deal and adhere to the Minsk agreements, '' & mdash; he stated. Michel also wrote that Russia will face " massive consequences and a harsh cost '' in the event of a military invasion of Ukraine.
In its resolution adopted at the end of the meeting, the European Council called on Russia to reduce tensions on the border with Ukraine caused by the " build-up of the military presence '' there and 'aggressive statements'. The Council also emphasized its full support for the sovereignty and territorial integrity of Ukraine.
The EU has extended sectoral sanctions, which were first introduced in July 2014. They provide for restricting access to European markets for Russian state-owned banks, imposing an arms embargo, a ban on the export of dual-use products, and restricting access to technologies in the field of oil production. The package of economic sanctions was adopted in addition to the list of legal entities and individuals who in the EU were considered responsible for undermining the territorial integrity of Ukraine after the events of 2014. The persons involved in the list are also under sanctions.
After the introduction of economic anti-Russian sanctions, they were repeatedly extended, usually by six months.
Russia has repeatedly stated that it is not a party Minsk agreements and is not obliged to comply with their terms. For example, this was announced in September by the representative of the Russian Foreign Ministry, Maria Zakharova, in response to a corresponding appeal from the American embassy in Ukraine. " At the same time, the Package of Measures is mandatory for the parties to the intra-Ukrainian conflict: Kiev and Donetsk and Luhansk, '' & mdash; Zakharova said.
In April, Ukrainian Foreign Minister Dmitry Kuleba proposed the EU to introduce new sectoral sanctions against Russia. This, he said, will become the main element of a "step-by-step action plan to contain further escalation of Russia."