Russian Foreign Ministry: Great Britain did not agree to hold a meeting of the UN Security Council on Bucha Russia will again demand the convening of the UN Security Council in connection with the "criminal provocations of the Ukrainian military" in Bucha, said the representative of the Russian Foreign Ministry Zakharova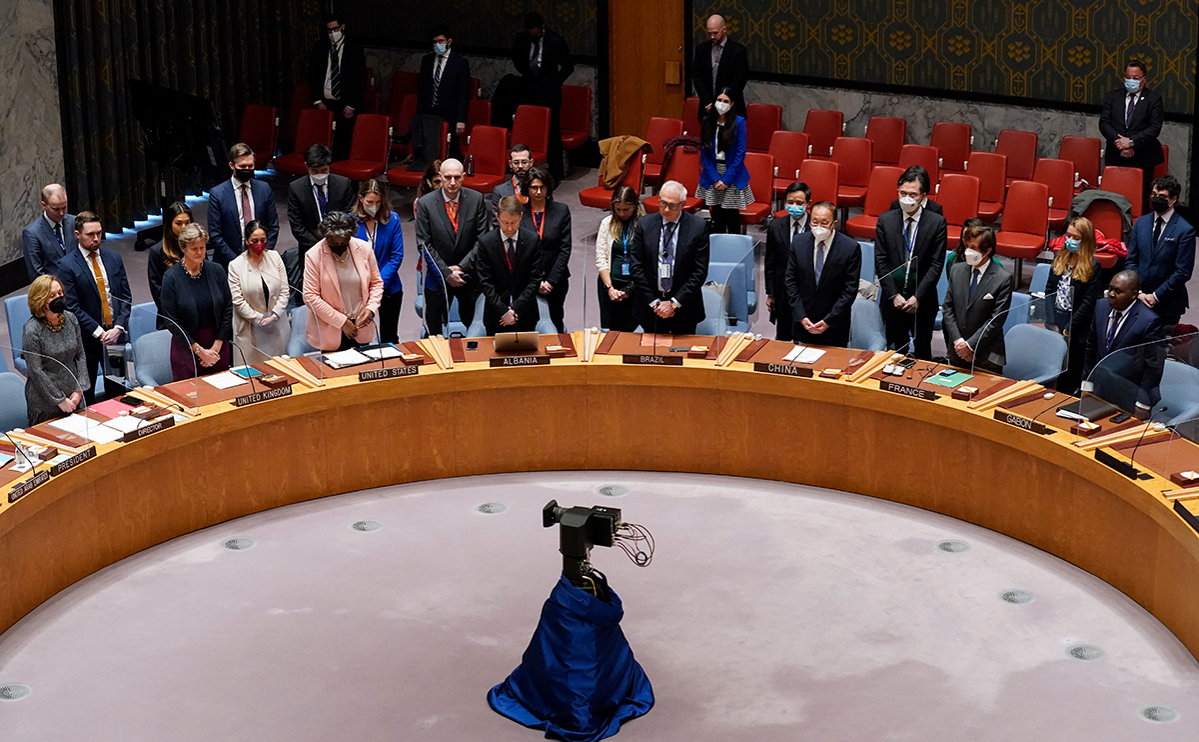 London has not agreed to hold a meeting of the UN Security Council on the events in Bucha in Ukraine. This was stated by the official representative of the Russian Foreign Ministry, Maria Zakharova, in Telegram.
«Yesterday, in the worst English tradition, the British presidency of the UN Security Council did not agree to a meeting of the Security Council on the situation in Bucha»,— she wrote.
Zakharova added that on April 4, Moscow will again demand the convening of the UN Security Council.
The day before, UN Secretary-General António Guterres called for an independent investigation of what happened in Bucha to bring the perpetrators to justice, and added that he was "deeply shocked" images from the city.
On April 3, Ukrainian authorities and a number of Western media outlets, including Reuters and AFP, published footage from Bucha showing corpses. According to Reuters, the photographs were of dead civilians. The city's mayor Anatoly Fedoruk told AFP that the people depicted were shot dead. He said that another 280 people were buried in mass graves.
The Russian Defense Ministry called the published photos and videos a staging and a provocation and stated that the Russian military was not involved in the killings of civilians. The department recalled that Russian troops left Bucha on March 30, and for the entire time that the city was controlled by them, "not a single local resident was injured."
The message of the Russian Ministry of Defense indicated that " evidence of crimes in Bucha» appeared only on the fourth day, when employees of the SBU and Ukrainian television arrived in the city.
Dmitry Polyansky, First Deputy Permanent Representative of Russia to the UN, said that "in light of the flagrant provocation of Ukrainian radicals in Bucha" Moscow demanded to convene a meeting of the UN Security Council on April 4.
Ukrainian President Volodymyr Zelensky invited former German Chancellor Angela Merkel and former French President Nicolas Sarkozy to Bucha to show them "what the policy of concessions has led to in 14 years Russia».
In late March, the head of the National Defense Control Center, Mikhail Mizintsev, said that the Ukrainian authorities were ordering nationalist battalions to shoot staged videos about the killings of civilians by the Russian Armed Forces.
According to him, the battalions are filming videos about "outrages and massacres of civilians, looting and destruction of social infrastructure", which are allegedly committed by the Russian military. This should create a negative information background around the Russian military operation in Ukraine, Mizintsev explained.