The French authorities are tightening the screws for unwilling to get vaccinated against COVID-19
While scientists have discovered in France a new variant of the coronavirus, apparently imported from Cameroon, in the country is full of political passions. Parliament is discussing tougher requirements for mandatory medical passports, and President Macron says his strategy for dealing with COVID-19 is to "piss off" the unvaccinated.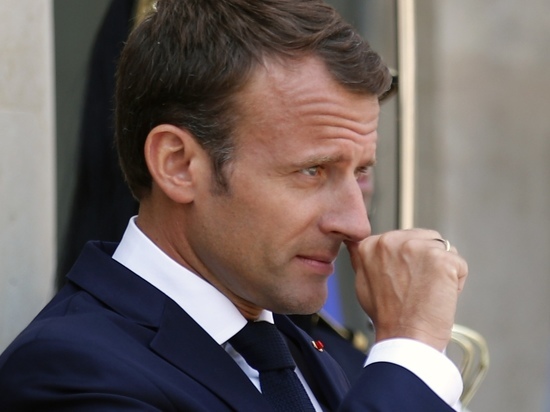 Photo: AP.
Emmanuel Macron caused a furor after he said his government's vaccination strategy is to "piss off" people who have not been vaccinated against the coronavirus. According to The Guardian, the French authorities continue to complicate daily life for unvaccinated residents.
"I'm not going to anger the French," President Macron told the daily Le Parisien on Tuesday. "But as for the unvaccinated, I really want to make them angry. And we will do it to the end. It's a strategy. "
Macron's remarks came at a time when the French parliament was debating a new law that, if passed, would mean that only fully vaccinated – not those who test negative for COVID – will be eligible for the country's medical certification. starting next month.
Introduced this summer, the COVID pass is required in France to access closed public places such as cafes, restaurants, cinemas, museums, concert venues and sports centers, and to board long-distance trains. followings and planes.
"Democracy has its worst enemies – lies and stupidity," said President Macron. "We are putting pressure on the unvaccinated, limiting their access to social activities as much as possible."
According to Macron, France vaccinated almost 90% of the population eligible for vaccination, and "only a very small minority resists". "How can we reduce this minority? We're reducing that – sorry for the expression – by making them even more angry, "Macron says.
The president, who is set to run for a second term in the April presidential election but will not announce his decision until "health conditions permit it," added that he "has no intention of imprisoning [the unvaccinated] or forcibly enforcing them vaccination. "
Therefore, according to him," we must tell them: from January 15, you will no longer be able to go to a restaurant. You can no longer go for coffee, you can no longer go to the theater. You won't be able to go to the movies anymore.
Macron added: "When my freedoms threaten the freedom of others, I become irresponsible. An irresponsible person is not a citizen. "
Macron's political opponents criticized the president, who in the early stages of his presidency faced accusations of arrogance, tactlessness and lack of communication from part of the French population.
"No health emergency justifies such words," says Bruno Retailo, head of the right-wing Republicans in the Senate. "Emmanuel Macron says he learned to love the French, but he seems to particularly enjoy despising them."
Marine Le Pen, leader of the far-right National Assembly (formerly the National Front), said the president "should not say such things," adding that such language was "not worthy of office" and that Macron was "turning the unvaccinated into second-rate citizens. varieties. "
Other politicians have also criticized the proposed law. Jean-Luc Mélenchon, leader of the radical left-wing party Unconquered France, called Macron's words "appalling," adding: "It is clear that vaccination is a collective punishment against personal freedoms."
Analysts said that although Macron's The wording was harsh and could have elicited an extreme, perhaps violent, response from anti-Axis, the French president's remarks appear to reflect careful political calculation.
Polls show that the overwhelming majority of French voters are increasingly disenchanted with pandemic and support vaccine passes as an effective means of ending it, and of those who oppose it, very few are likely to vote for Macron.