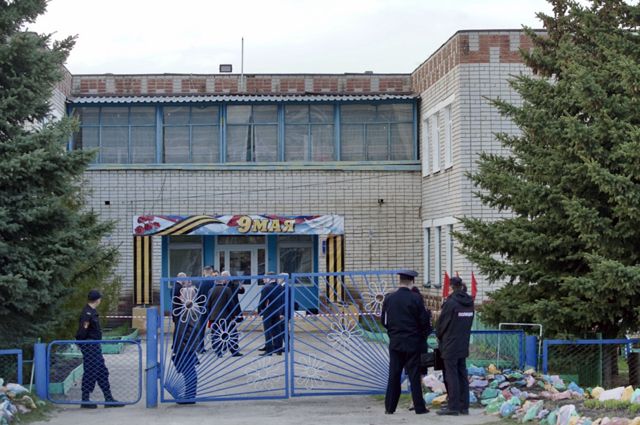 In the Ulyanovsk region in the village of Veshkayma, a 26-year-old man opened fire in a kindergarten. He killed two children, a nanny and wounded a teacher, then he shot himself. There was information that the offender was registered in a psychiatric hospital. Why do lunatics dangerous to society easily walk the streets, and even get weapons in their hands? Why are there more and more such psychos?
"AiF" I asked these questions to experts more than once. In reality, the number of mentally ill patients is about the same from year to year. In total, according to official data from the Ministry of Health, 5.6 million Russian citizens are registered with mental disorders — it's about 4%. It is clear that the percentage of "violent" and even less dangerous among them. For example, studies have been carried out and it has been analyzed how many of all the crimes committed by people fall on the mentally ill, recognized as insane. It turned out a killer figure — 2.4%.
Are all such patients who can potentially pose a danger to others, are identified in a timely manner and receive adequate therapy? Obviously not. Firstly, in the Russian Federation there is a shortage of psychiatrists (and there are apparently even fewer professionals among them) and paramedical staff. Secondly, patients often leave psychiatric hospitals undertreated — to reduce the length of stay in hospitals is often required by the authorities "from above" in order to show beautiful statistics on the effectiveness of the institution. It seems that such patients should be treated on an outpatient basis, under the supervision of a district psychiatrist. But somewhere there are not enough specialists, somewhere the qualifications of those very specialists, and the patient himself, due to a mental disorder, cannot adequately relate to his condition and simply stops drinking the prescribed medications.
"As a consequence of — sharply more frequent refusals to continue outpatient drug therapy and rehabilitation measures, inevitably leading to an acceleration of exacerbations, — notes psychiatrist Viktor Khanykov.
Plus, in psychiatry, as in all health care, doctors are now required to apply standards of care. "By their observance, the commissions judge the work of clinics. And doctors, out of harm's way, prescribe schemes that reflect not so much the specific condition of the patient as the "standard" with such a diagnosis or syndrome. In psychiatry, where the individuality of the manifestations of most pathologies is the rule rather than the exception, this is a very dubious technique. considers Khanykov.
Experts also have questions about the wording of compulsory treatment. Now, according to Art. 97 of the Criminal Code of the Russian Federation, compulsory measures of a medical nature may be imposed by the court on persons who have committed crimes in a state of insanity, or on those who have fallen into a mental disorder after the crime. At the same time, "compulsory medical measures are prescribed only in cases where mental disorders are associated with the possibility of these persons causing other significant harm or with a danger to themselves and others." It turns out that only a violent person who committed a crime will be forcibly treated, and if there is a possibility that he will repeat it? Article 13 of the Law on Psychiatric Care also speaks of this: compulsory treatment is prescribed by a court decision for those who have committed socially dangerous acts. But for now, "violent" he walks silently, hatches plans, but has not yet attacked anyone, he can be treated only with his consent.
Now a new law on psychiatric care is being developed in the Public Chamber. In the new document, it is planned to spell out all these controversial issues more clearly.
Rate the material