Deputy Chairman of the Security Council Medvedev: Russia "doesn't care" about the non-recognition of the new borders of Ukraine by the G7 countries This is how he reacted to the statement of the G7 Foreign Ministers (Great Britain, Germany, Canada, Italy, France, Japan and the USA), where they stressed that they "reject direct attempts to redraw borders by force"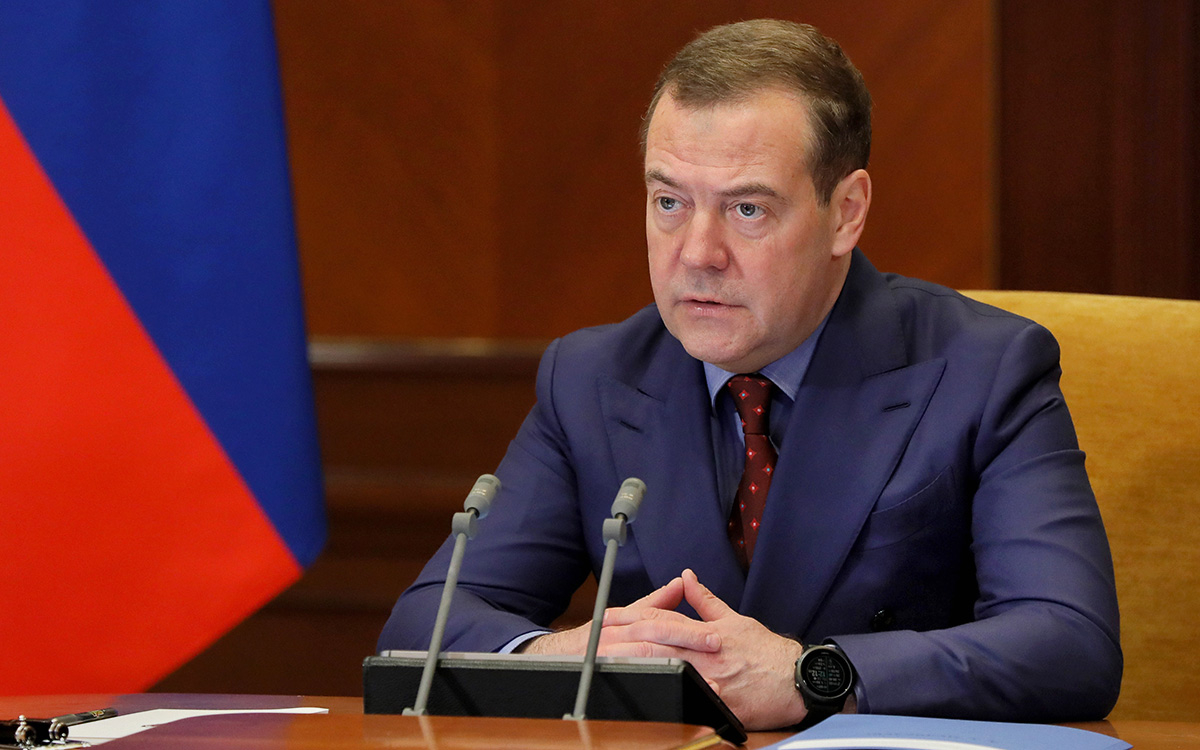 Dmitry Medvedev
Russia "doesn't care" if the G7 countries (G7, Great Britain, Germany, Canada, Italy, France, Japan and the USA) do not recognize the change in the state borders of Ukraine, Deputy Chairman of the Russian Security Council Dmitry Medvedev said in Telegram.
So he answered the joint statement of the foreign ministers of these countries , which they released following the results of a three-day summit (held from May 12 to 14). In it, the heads of departments noted that "they reject direct attempts to redraw the borders by force in violation of the sovereignty and territorial integrity of [Ukraine]."
"Let's put it mildly: our country does not care about the non-recognition of new borders by the G7, the true will of the people living there is important. Don't forget the Kosovo precedent, Western friends,— wrote Medvedev.