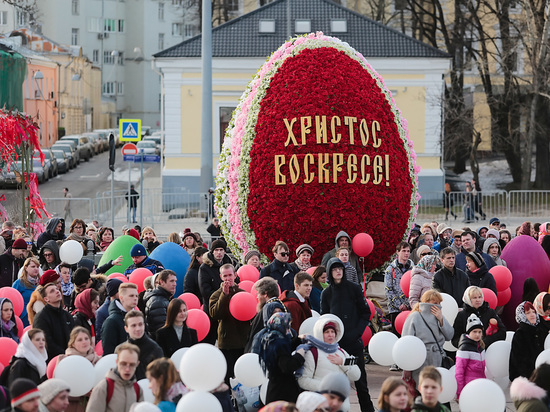 Easter services are traditionally famous for crowds Photo: Natalya Muschinkina
Russia called on international organizations – in particular, the UN, the OSCE, the International Committee of the Red Cross — to influence the Ukrainian authorities to prevent bloody provocations on Easter. Colonel-General Mikhail Mizintsev, head of the National Center for Defense Control of the Russian Federation, said that such a provocation could be prepared by the Ukrainian side.
"The Kyiv regime, with the support of a number of Western countries, is completing the preparation of sophisticated monstrous provocations with numerous victims in Zaporozhye, Mykolaiv, Odessa, Sumy and Kharkiv regions," the general stressed. We are talking about the shelling of Orthodox churches on Easter night, when there are crowded services. The purpose of such shelling may be accusations of the massacre of civilians against the Russian side.
"Russia has an operational evidence base about the terrible provocations that Kiev is preparing for Easter," Mizintsev said. According to him, such information should be published and brought to the attention of international organizations immediately.
Let us recall that since the beginning of the special operation of the RF Armed Forces in Ukraine, there have already been several serious incidents with the death of civilians, the responsibility for which Ukraine lays on Russia . Among them are victims in the Kiev suburb of Bucha, who died at the railway station in Kramatorsk (in both cases, we are talking about dozens of people). These incidents receive coverage with the help of the Western media, who join in the accusations against Russia. At the same time, the Russian Ministry of Defense presents evidence that we are talking about provocations from the Ukrainian side.