Kremlin and Defense Ministry statements, economic situation, international reaction
Russia continues its special operation in Ukraine. Vladimir Putin discussed its progress with the permanent members of the Security Council of the Russian Federation. Everyone noted the need to actively counter the information sabotage of the Ukrainian side, as was the case in Bucha. Meanwhile, the US Treasury released a list of Russian citizens and companies subject to sanctions. It included 8 individuals and 29 Russian structures. "MK" conducted online the previous day of the special operation.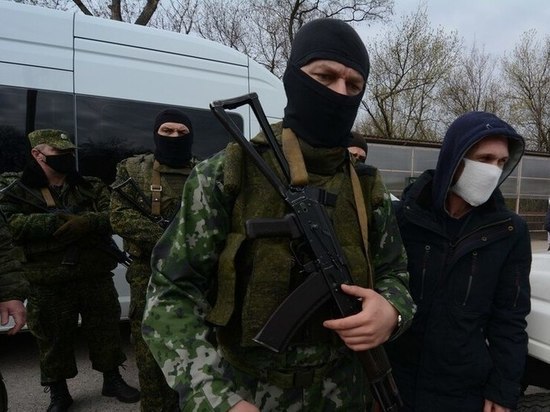 Photo: Donetsk News Agency
9:40 A criminal case has been initiated against the soldiers of the Armed Forces of Ukraine who are shelling the settlements of the LPR and DPR. This was stated in the ICR.
9:30 Ukrainian troops fired on Yasinovataya from the Grad. 25 rockets and six 122mm shells fired.
9:22 The Russian military brought more than 60 tons of humanitarian aid to needy residents of the city of Izyum, Kharkiv region. This was reported by the Ministry of Defense of the Russian Federation.
9:10 Deputy Prime Minister of Ukraine Irina Vereshchuk said that the Kiev authorities will carry out the evacuation of civilians along 10 humanitarian corridors.
9:08 The Russian government increases funding for one-time payments of 10 thousand rubles to residents of the DPR, LPR and Ukraine who came to Russia.
9:04 French President Macron said the conflict in Ukraine will not end in the coming weeks. He calls for humanitarian assistance to the population.
The European Union agreed on the fifth package of sanctions against Russia. The main restriction will concern the embargo on Russian coal. Meanwhile, Germany will stop coal imports from Russia for 120 days. At the same time, German Chancellor Scholz is postponing the decision to send tanks to Kiev.
Meanwhile, Russian presidential spokesman Dmitry Peskov announced a response to sanctions against Putin's relatives. One of the goals of the special operation in Ukraine, he called the prevention of the threat of the Third World War. He also admitted that Russia suffered "significant losses of troops" during a special operation in Ukraine.
The Russian Defense Ministry reported that Russian troops had blocked Ugledar and Novomikhailovka in the Donetsk region. It is also stated that the Ukrainian military fired on the Turkish ship "Azburg" on April 5 with Ukrainian crew in the port of Mariupol.