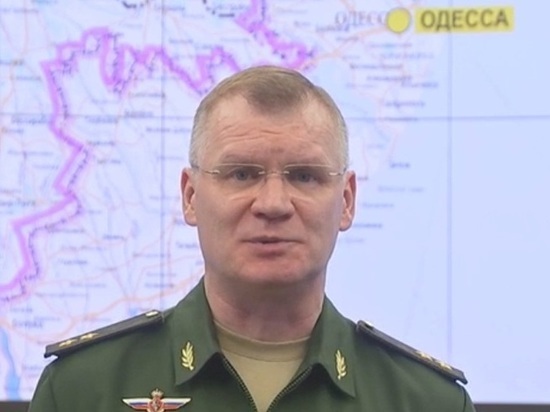 Photo: Frame from video
The Russian Ministry of Defense reports that Russian troops destroyed a transshipment base with US-supplied ammunition for MLRS HIMARS. There were also shells for American large-caliber M777 howitzers.
In addition, Russian aircraft, as well as missilemen and artillerymen, destroyed four weapons depots of the Armed Forces of Ukraine, as well as a S-300 air defense radar.
The Russian Defense Ministry also notes that Russian air defense systems shot down six Ukrainian UAVs in a day, and also intercepted six shells of the Uragan multiple launch rocket system, said the official representative of the Russian Defense Ministry, Lieutenant General Igor Konashenkov. According to him, the Russian Armed Forces also suppressed four platoons of Grad multiple launch rocket systems (MLRS) in the DPR.
Earlier, the representative office of the republic in the Joint Center for Control and Coordination of the Ceasefire Regime (JCCC) reported that the at the site of the shelling in the city of Krasny Luch in the Lugansk People's Republic (LPR), three unexploded rockets from the HIMARS MLRS with warheads and fragments of the hulls were found. The Center also noted that the effectiveness of one of the newest US MLRS was 50%.