Mass murders and sadistic cruelty
The Russian military department has published another batch of archival documents about the crimes of Ukrainian nationalists during the Great Patriotic War and in the post-war years.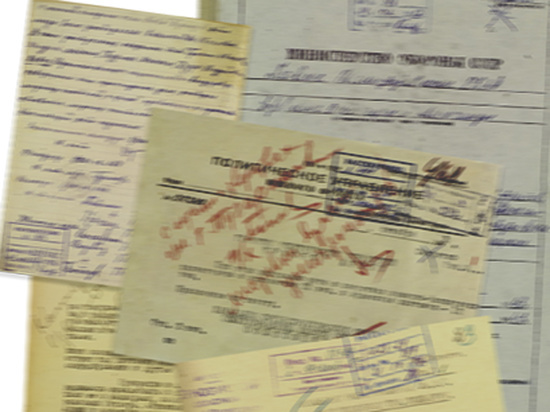 Photo: Ministry of Defense of the Russian Federation
Reports, references, and dispatches cite the facts of numerous crimes committed by Ukrainian nationalists in the 1940s and 1950s. So, in the report of the Political Directorate of the 1st Ukrainian Front dated February 5, 1944, it says: "The nationalists carried out the mass extermination of the Polish, Jewish population, as well as Ukrainians who did not sympathize with the nationalists. The arrested Bandera member Vasyuk Ivan Nikolaevich testified that the detachment in which he was located attacked the Polish villages of Stariki, Vyazewka, Ugly, and others, in which they killed about 1,500 inhabitants.
Bandera committed murders with horrendous cruelty. A memorandum from a member of the military council of the 1st Ukrainian Front to the head of the Main Political Directorate of the Red Army speaks of an ambush in which a car with Red Army soldiers fell into: Chernomorets and Askerov were brutally killed and buried on the side of the road in the battle area. (Details of abuse of bodies are given – "MK").
The driver Barabyshev, who was wounded during the shelling and crawled into the rye, was taken to Lviv with broken legs, where he was in the hospital for treatment.
Decades have passed, and the sadistic handwriting does not change. Evidence of this is a video with torture and murder of Russian soldiers who were captured during a special operation.
In the report of the political department of the 38th Army on the activation of nationalists in the areas of deployment of army troops and terrorist attacks against civilians: – Privates Kozin and Kotin. The captured were subjected to painful torture."
Dozens of archival documents about the crimes of Ukrainian nationalists are given. Quite often, nationalists killed completely innocent people, just out of hatred. In the Drohobych region, from April 15 to June 5, 1946, bandits killed 198 people, including 120 civilians.
In Soviet times, these documents were classified, mainly at the request of the leaders of the Ukrainian SSR. Perhaps, if the CPSU had acted differently, today we would not have to fight the relapses of Nazism again and there would be fewer followers of Bandera and his bandits.