First Deputy Permanent Representative of the Russian Federation to the United Nations Dmitry Polyansky spoke on the air of the Soloviev Live TV channel about the impression that the video of the Ukrainian military bullying the elderly, who met them with the Banner of Victory, made at the UN.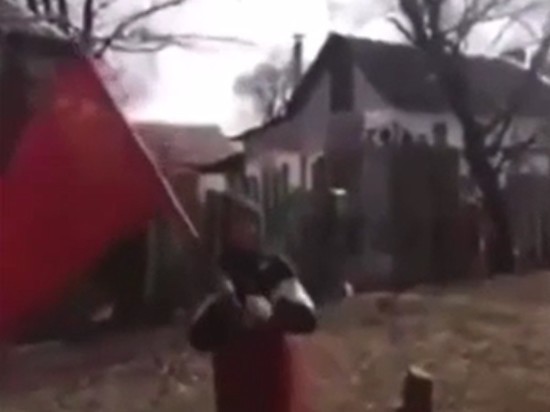 photo frame from video
Polyansky admitted that after he made these frames public at the UN, he received many questions from colleagues on the sidelines and on the phone what kind of grandmother is this.
"I sent a video, told. This story really resonated here, and I am very glad that it resonated at home too … She (grandmother – ed.) came out with a banner, didn't cheat, play up… She continued to promote what she believes in… She didn't take food, she asked to return the banner," the diplomat said.
Recall that the incident with the Banner and the grandmother occurred in one of the villages of Ukraine in early April. An elderly couple mistook the fighters of the Armed Forces of Ukraine for the Russian military, and the pensioner even brought out the red Banner of Victory of the Great Patriotic War for their meeting. However, the soldiers took the banner from her, threw her to the ground and began to stomp with the words "Glory to Ukraine." In response, the grandmother returned the package with canned food to the military, recalling that her parents fought against the Nazis with this flag in their hands.