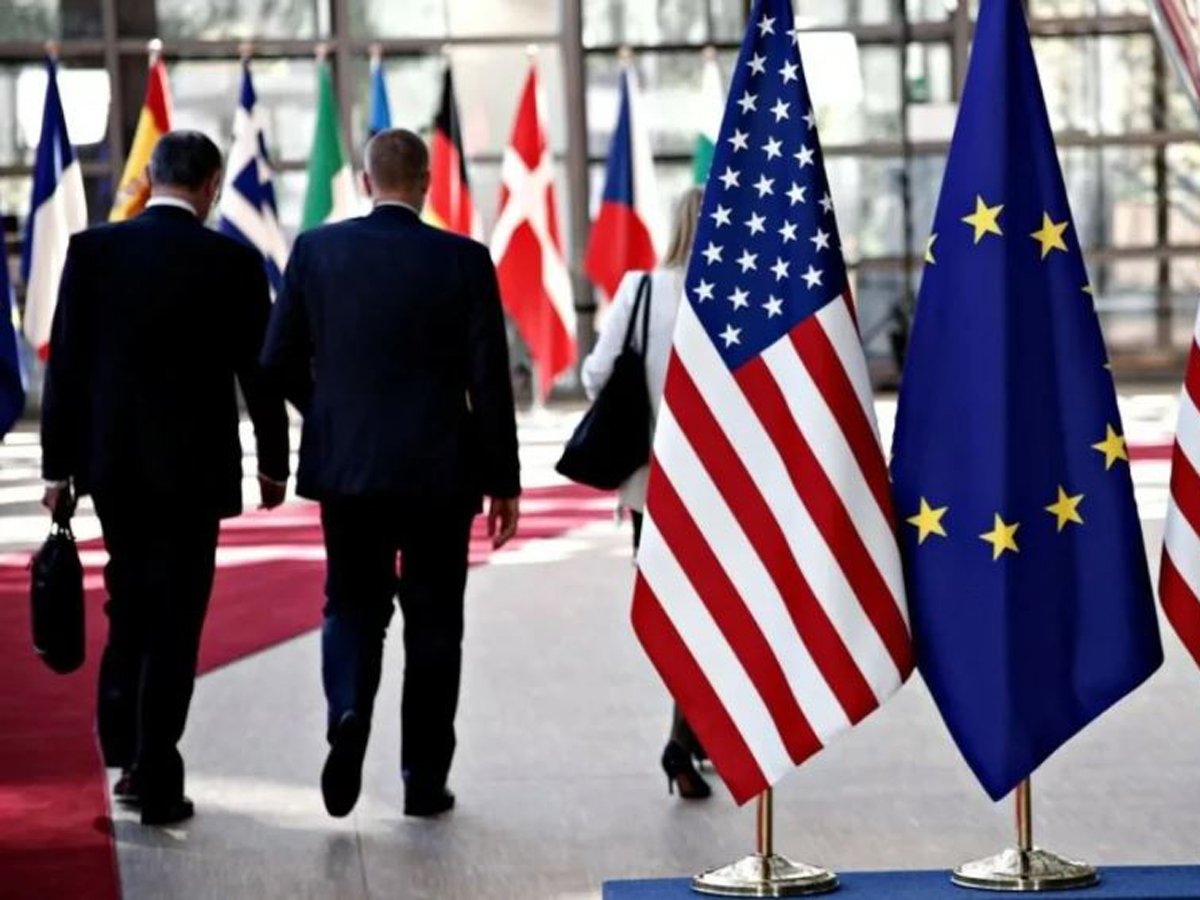 Restrictive measures have been introduced against enterprises in the oil, banking, shipbuilding sectors and the media.
Today, June 3, the sixth package of EU sanctions and restrictive measures of the US Department of the Treasury against Russia came into force.
Thus, the US Department of Commerce announced 65 legal entities from Russia, in particular, aircraft and shipbuilding plants .
Including the Main Department of Deep Sea Research of the Ministry of Defense, "Gazprom Neft Shelf", Central Design Bureau of Marine Engineering "Rubin", "Aviation Complex named after S. V Ilyushin", Design Bureau named after A.S. Yakovlev, "Severstal" and Nordgold, TASS clarifies.
The ban is introduced on the purchase of products for "support for military modernization". Thus, enterprises will not be able to obtain a license for US high technologies, and American enterprises will not receive export licenses if their products can support the Russian military potential.
Caught on the US sanctions list, Foreign Ministry spokeswoman Maria Zakharova called the sanctions " another performance."
EU sanctions have been imposed on companies in the oil and banking sectors, as well as on the media. The list includes 17 Russian entrepreneurs, measures to limit the supply of oil to Europe from Russia. In particular, sanctions are imposed on the import of fuel by sea.
According to Bloomberg, the ban is introduced 6 months after the entry into force of the document. The remaining measures began to take effect on June 3.
The EU leadership assumes that, together with the measures introduced earlier by Poland and Germany, purchases of Russian fuel, in particular oil, will be reduced by 92% by the end of 2022. Probably, a ban on the supply of oil to Europe via the pipeline will be introduced later.
The services of European companies and organizations to Russian enterprises in the oil industry have already been banned. However, the "Druzhba" Sberbank, Rosselkhozbank and Moscow Credit Bank. And from the media, three will be banned due to "actions in the dissemination of propaganda".
At the request of Hungary, Patriarch Kirill of Moscow and All Russia was not included in the black list of persons. But there were Deputy Prime Minister Dmitry Grigorenko, Minister of Construction Irek Fayzullin, Minister of Economic Development Maxim Reshetnikov, Minister of Transport Vitaly Savelyev, Maria Zakharova, People's Artist of Russia Sergei Roldugin, as well as former gymnast Alina Kabaeva, who is considered "closely connected" with the Russian president.
Earlier, Topnews wrote that Canada imposed sanctions against Kabaeva and Rosselkhozbank.
Join our VK group to keep abreast of events in Russia and the world