Mass exodus of government members breaks British Prime Minister's resistance
Even Wednesday evening, the British media were judging how Boris Johnson's political fate would turn out: whether he would be forced to resign or no. And if forced, then when it happens. But the government crisis in the UK has become an avalanche – and already on Thursday morning it was announced that the Prime Minister would resign.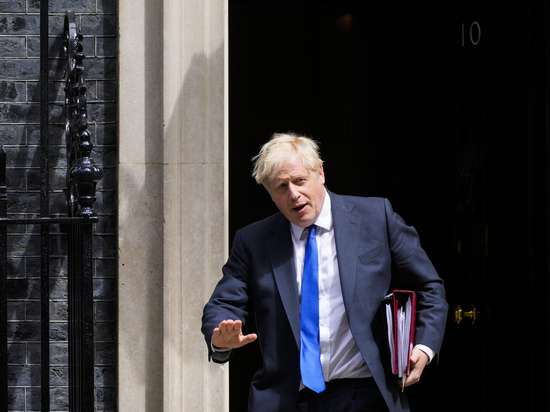 Photo: AP
Boris Johnson agreed to resign, his office said. The move could end the unprecedented political crisis that has paralyzed the British government. An official announcement from Downing Street is expected to be made at a later date.
On Wednesday alone, 16 ministers left the government, more than ever before, in one day. Thus, the previous historical record of ninety years ago, when 11 ministers left the British Cabinet in September 1932, was broken.
Until the last moment, the head of the cabinet fought back with his hands and feet from calls to leave his post that rained down on him from all sides. A group of Johnson's most trusted ministers visited him on Wednesday at his Downing Street office and advised him to leave after losing confidence in the Conservative Party. The prime minister, however, did not heed these admonitions and even tried to go on the counterattack, dismissing one of the government officials.
But when it became apparent that more than 40 politicians (ministers, heads of departments, etc.) had left his government, Johnson, 58, realized that further resistance was futile. The last straw was an affront from the new head of the treasury, Nadhim Zahavi, who had just been appointed to this post by the prime minister. Instead of standing up for his "benefactor," the newly appointed minister urged Boris Johnson to "leave now." Recall that Zahavi was put in charge of the Treasury late Tuesday night, replacing Rishi Sunak, who had previously resigned, saying he could no longer support Johnson after a series of "ethical" scandals.
Boris Johnson has always been famous for his ability to extricate himself from difficult situations. He managed to get away with it when he was accused of being too close to party donors, that he defended supporters from accusations of bullying and corruption. He even managed to survive almost without any special losses against the backdrop of the Partygate scandal, when the whole society took up arms against him for parties that were held on Downing Street during strict covid lockdowns.
Johnson was let down by the non-standard sexual inclinations of his fellow party member, parliamentarian Chris Pincher, who harassed men in one of London's elite clubs on a drunken bench. It turned out that the Prime Minister knew about the "sins" of this figure, but nevertheless promoted him to a leadership position … to enforce party discipline! And this, already angry with Johnson, the Tories could not endure. The scandal caused Health Minister Sajid Javid and Treasury chief Rishi Sunak to resign almost simultaneously. And then it started: the "ministerial fall" began.
Now, apparently, the Conservative Party will have to choose a new leader who will replace Boris Johnson as prime minister. It is not yet clear whether the outgoing head of government will remain in his post in the role of acting. – or another interim will be appointed during the search for a new Tory leader.
However, Johnson's resourcefulness can manifest itself even in the current, seemingly completely losing situation for him. Formally leaving the post of leader of the conservatives, he can try to cling to the post of prime minister at least until the fall. And by then – you never know what will happen.