"Soldiers live in constant fear"
The Command of the Armed Forces of Ukraine (AFU) uses detachments to raise the morale of its fighters, and also organizes "rites of passage" with demonstration executions of Russian prisoners of war and local residents. This was told by senior sergeant of the Armed Forces of Ukraine Mikhail Yankovsky, who was captured by the LPR army.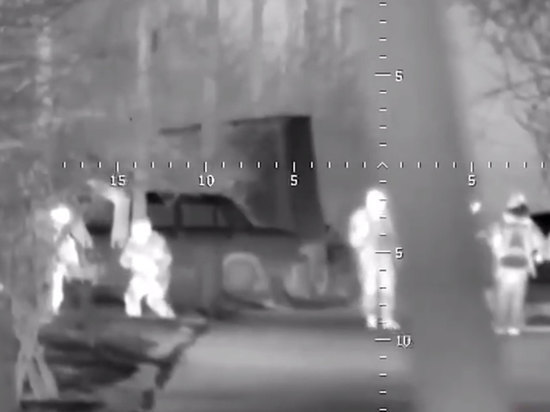 Photo: Frame from the video
The video of the interrogation of the prisoner was filmed by the people's militia of the Luhansk People's Republic (LPR) and published on the Telegram channel. "War Informant". The prisoner is calm during interrogation. He looks to be 30-40 years old. He is not injured. There are no signs of beatings on the face.
The senior sergeant of the Armed Forces of Ukraine said that the morale in his brigade had declined, they had not been paid salaries since February, there were food shortages, and they stopped evacuating the wounded. Many, he said, laid down their arms and surrendered. And then the command sent a group of ten people to the unit. Brigade commander Colonel Neshenchuk presented them as a "psychological support group."
"In fact, this group was like a barrage detachment," said the senior sergeant. – During each battle, they made sure that no one left the position. Anyone suspicious was fired upon without warning."
The composition of the "psychological support" group is interesting. The senior in it was the representative of the "Right Sector" (banned in the Russian Federation) Uyko. "A very cruel man, his call sign was Punisher," Yankovsky said.
The Punisher's assistant was a militant from the Nikolaev region with the call sign Sezya. The detachment also included a Georgian mercenary with the call sign "Sadzo" and a sniper "Lom", who warned before the battle that "he would kill everyone who ran in the wrong direction."
As the senior sergeant said, the "psychological support group" introduced a rite of passage into the unit, when all newly arrived fighters "were forced to kill either a prisoner or a civilian, and all this was recorded on video."
"As they said
He named the company commanders who helped organize the ostentatious executions: Beskorsov and Veselek.
"And those who fell to artillery, Chernomor is our brigade chief of artillery – he personally drove all the crews through shooting at residential buildings and also recorded everything on camera, "said Yankovsky.
According to him, the soldiers of the brigade "live in constant fear."
Judging by these testimonies, as well as by the thousands of servicemen of the Armed Forces of Ukraine who have already surrendered, the moral and psychological state in the Ukrainian army is deteriorating every day. The "heroic" speeches of President Zelensky and adviser to the presidential office Arestovich do not inspire the fighters. It is no coincidence that a video appeared on the Web, in which even the militants of the National Battalion promise to spoil the physiognomy of the same Arestovich for his speeches.