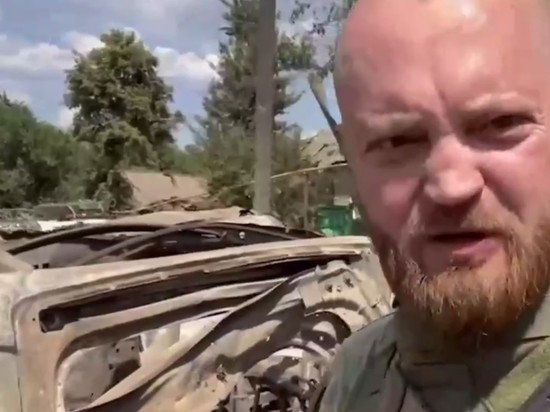 Photo: Frame from video.
Russian war correspondent Alexandra Kots told in his telegram channel Kotsnews about the destruction of a convoy of Georgian mercenaries who fought on the side of Ukraine during a special operation.
As the journalist noted, local residents said that a convoy with Georgian mercenaries was formed in the evening near one of the villages. Retreating, they advanced along the road in the direction of Seversk.
However, the Russian military received intelligence about the movement of the convoy and attacked the cluster of vehicles. As a result, they were all destroyed.
Later, when the village was taken under control by Russian troops, burnt-out samples of Western weapons, including a Browning machine gun, were found in the wrecked cars.