Weekly "Argumenty i Fakty" No. 21. Got it from Azovstal 05/25/2022
Pensioners consider the benefits given to those who retired by certain titles, even regional ones, as a great help.
Here are just the conditions for conferring the title of the same labor veteran, even in neighboring regions of the same federal district, can be radically different. And the benefits that this title gives are also completely different. Although the work of a teacher or a doctor in any part of the country is equally difficult. Why is this happening and isn it time to introduce a single standard?
Lyubov Smirnova, retired, former teacher, Kiselevsk, Kemerovo Region:
— I have I have 37 years of experience. For the last 22 years she has worked in the village of the Prokopevsky district. There, as a rural teacher, and then a retired teacher, she had benefits: free coal, electricity. But then we moved to the city, and there are no benefits for us — they are for veterans only. Recently, a relative in the Novosibirsk region. received the title of regional veteran, having 35 years of experience. Why we in Kuzbass have to work 40 years, while men even 45 to get such a title? Our areas are nearby. Moreover, I believe that in Kuzbass the environmental situation will be worse than in the same Novosibirsk region, — we still breathe coal dust. And the conditions for obtaining titles, and consequently, benefits we have tougher. This is not fair!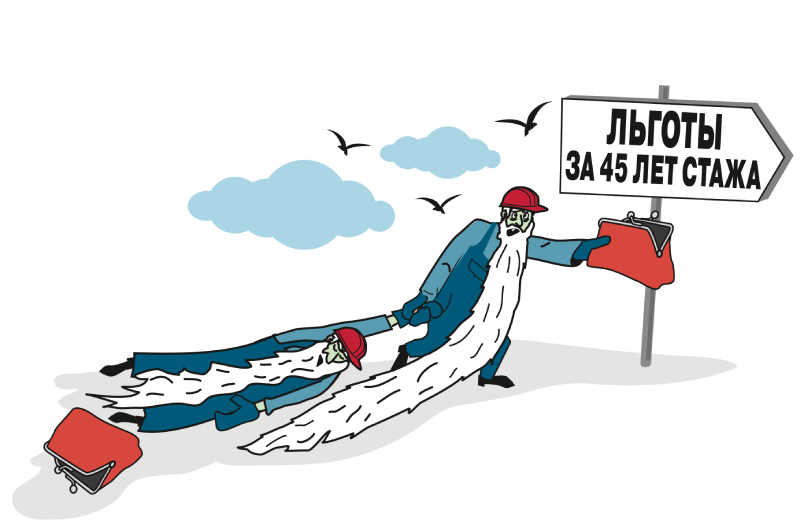 Figure AiF/A. Dorofeev
In some subjects have additional requirements: the presence of a certain work experience in the area and regional awards. But why not equalize it all? Finally, decide: in what whatever city a woman works for 35 years, she has the right to title and benefits!
And even in veterans receive different benefits in each region. The cash payment is approximately the same: 400–500 rubles per per month. But in Tomsk region. there is compensation for travel — 200 rubles, in Novosibirsk — 50% discount on housing and communal services and travel in trains, in Krasnoyarsk Territory — 50% payment for medicines. We regional veterans enjoy free travel and pay 50% for "communal" three years of experience is not enough, although she worked until 61 years.
I understand why at one time they made benefits for rural teachers — it was necessary that teachers with higher education go to work in the outback. But after all, by and large, the work of a teacher is in the city, in the village, in the north of the country, in the south is the same: you keep the same hours, you learn the same textbooks, you check the same number of notebooks , so you get ready for the lessons. And children in anywhere in the country require equally great dedication and attention. It should be the same with veterans: a single length of service, uniform benefits. And it will be correct!
The opinion of the author may not coincide with the position of the editors
Rate the material