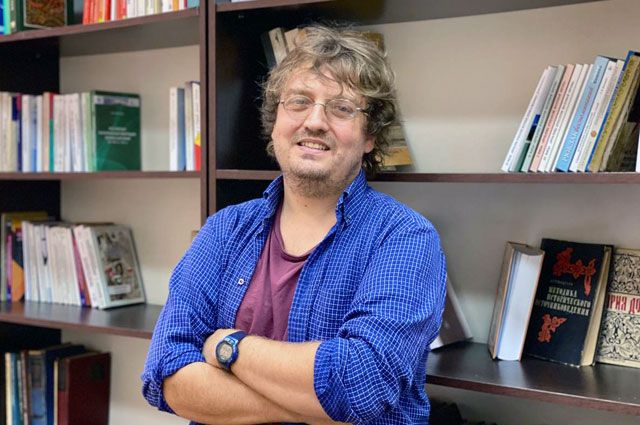 Since this academic year, students of the Southern Federal University in Rostov-on-Don have a new teacher — Italian Marcello Messina. He lectures on the history of Renaissance art and international relations in the second year of the undergraduate and first year of the master's program at the Institute of History and International Relations of the SFedU. And she will also conduct scientific seminars for graduate students.
«The son dreamed of seeing snow»
Marcello, 40, moved to Russia in late August with his wife, three-year-old son and cat. The family lived in the city of Catania in Sicily. By the way, Marcello emphasizes that he — namely "Sicilian Italian". The scientist taught mainly not in Italy, but abroad, in particular in Brazil. And with Russian students from SFedU he taught remotely. However, he will spend the current academic year within the walls of universities, which he has long dreamed of. The decision to move was unanimously taken at the family council, in which even a three-year-old son participated.
"He also wanted to live in Russia, especially dreamed of seeing snow," — says the teacher. Therefore, at the first opportunity, the family set off. The Italians were fully aware of what they might face under the sanctions, cooperating with one of the leading Russian universities. But the dream of living in Russia turned out to be stronger. When the university announced a competition for the vacancy of a teacher, Marcello easily won, and a contract was signed with him.
"Of course, it would be easier for me to teach online, but my family and I dreamed of visiting Russia. Many years ago I came here and I really liked it here. Due to various circumstances, we were not able to fly earlier, but now there is such an opportunity, and here we are, — he explains.
Marcello began to learn Russian a long time ago, so we can say that Russia has already become a part of his life.
In the adventures of Italians in Russia, their cat named Safajini also participates. Five years ago, as a baby, they picked her up in the Brazilian city of Rio Branco, where there are a lot of homeless cats. The kitten fawned over people, and when he saw him, Marcello could no longer leave and leave the animal on the street. Since then, the cat has traveled everywhere with the Italian family.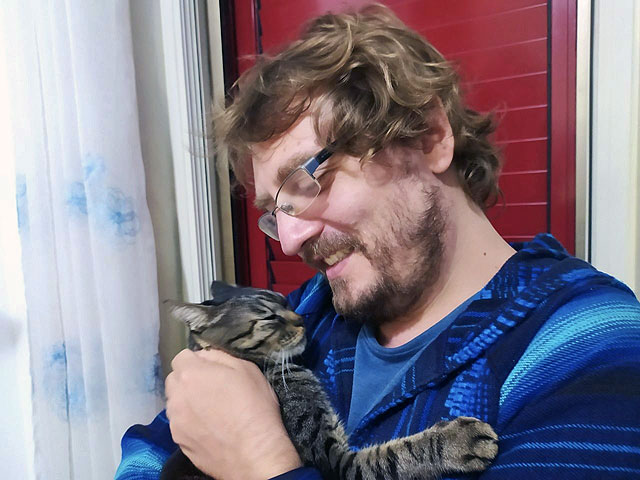 Marcello Messina. Photo: personal archive
Dumplings and cabbage soup instead of pasta
The first thing that surprised the family in Rostov, — it's weather and nature. The city of many millions met foreigners with unexpected heat and surprised them with its stormy life.
"Rostov-on-Don has a lot of colors, greenery and places where you can gather in a big company. Europe seems gray and dull to me, there are practically no trees on the streets. Therefore, even Pushkinskaya Street is like a real park for me! It is beautiful, lively, children walk and play here, and it is very important for our family to find a place where we can have fun with a child and enjoy nature, », — shares Marcello.
As for Russian cuisine, Italians liked a lot, such as cabbage soup, borscht, and also dumplings and sausages. So they definitely won't miss their native Italian pasta. "It's good that there is not as much pasta here as in Italy, because for us it is unhealthy food, as well as for any person," — he thinks.
Marcello's wife knows English well, so now she is taking courses to become an English teacher at the same university where her husband works. The son was enrolled in kindergarten, where he will learn to speak Russian, make new Russian friends and eagerly await the first snow.
A story with an Italian accent
According to Marcello, Russian students are very similar to Brazilian ones in their friendliness, sincerity and openness, which is lacking for students in Europe. He gives lectures in Russian, as he has already mastered the language well, and only a slight accent betrays it.
"Not everywhere students are ready to build communication with a teacher, but in Russia I feel a special culture, respect for teachers and desire to maintain good relations with them. Students are happy to help me in some matters, and I help them, », — notes an Italian.
The new unusual employee and colleagues received the same friendly attitude. "I was received with great cordiality and helped to get comfortable, I talked with some of the teachers even before I came here, and it's great that we now met in person and were able to talk," — the lecturer says.
The Italian plans not only to give lectures and talk about the history of Italy, but also to conduct a lot of scientific research at the Institute of History and International Relations of the Southern Federal University, which will then be published in various specialized publications. Now a project in the field of historical memory is being developed under the program "Priority 2030", in which SFedU became a participant in 2021.
In addition, Marcello hopes to establish interaction between university students and guys from other universities where he worked, especially with Brazil.
"I would really like to stay in Russia for more than one year, and I hope that my dream will come true. There is something in this country that cannot be described in words, », — recognized by Marcello.
Rate the material